Hot questions in this board:
---
Hot questions in other boards:
The Future of nanoparticles and nanotechnology
As the 20th century witnessed the revolutions of Quantum Mechanics and Relativity that gave rise to an exponential development of technology, forever changing man's conception of the world, Nanotechnology −the art of single atom manipulation and control− will transport a man into a new reality altogether within the next two to three decades.
This effort makes use of a novel proprietary technique to manufacture 99.9+% pure Zero Valent Copper nanoparticles −unprecedented in the world market− certified in laboratories to international standards. Some currently known applications of copper nanoparticles are:
• In Metals: Making high strength metals and alloys. Acting as surface conductive coatings.
• In Consumer Goods: Acting as an antibiotic, anti-microbial and anti-fungal for plastics, coatings, and textiles. Used as diet supplements. Used as an active antioxidant component in anti-aging creams.
• In Electronics: Acting as an electromagnetic shield, as heat sinks or highly thermally conductive material. Used as a sintering additive, in electrodes in capacitors and other electronic components.
• In Chemical Industry: Used as a catalyst to improve the efficiency of chemical reactions.
• In Fundamental Research: improve physics and cosmology experiments −potentially Nobel award winning− requiring low background and high-efficiency detection
But this is only the start.
Research on the potential applications of Copper nanoparticles is a thrilling field being conducted in National Laboratories and Industry around the world; the goal is to characterize the new quantum domain behavior of these nanoparticles.
Proper characterization of their dielectric, magnetic, electrical, optical, imaging, catalytic, biomedical and bioscience properties will allow for copper nanoparticles to be used by themselves, or combined with other materials, to improve the performance of devices and instrumentation used in the aerospace, military and defense, medical, pharmacological oil and energy storage and transmission industries.
Ultra-high purity Copper nanoparticles is a natural candidate to be used in most −if not all− of the known and foreseen potential applications.
Thirty years from now, we will have nanoengineered robots surveying our bodies to prevent the appearance of maladies and repair damaged tissues or reconstruct entire organs. Nanomachines for water purification, or capable of sequestering CO2 thus curbing climate change. There will be nearly infinitely rechargeable batteries, highly efficient fuel cells (green nanotechnology). We will live in highly energy efficient, lighter yet stronger, self-cleaning and intelligent buildings, etc. The applications are literarily unimaginable, highly dependent on the R&D and the resources available.
The Nanotechnology market has moved circa 120 BUS$ in 2002, 300 in 2005, 500 in 2009 and 800 in 2015 worldwide; the Industrial return looking exceedingly promising.
In the words of Christos Tokamanis, chief of Nanotechnology Research for the European Union, "Nanotechnology becomes a socio-political project". This means the European Union, as is the USA, is heavily committed and investing in the field of nanotechnology. Do think that Investing in the future, we will be part of the thrill of scientific discovery that is rapidly changing the world we live in?
Nanotechnology
Nanoparticles
Nanomedicine
9 answers
Nanotechnology is exciting and the above statements in the right direction. Most likely, their properties are better supported by studying their molecular quantum mechanics.
Since it was stated by the chief in nanotechnology for the EU, as a socio-political project on its own, we should not forget the Health and Safety implications of various nanoparticles developed and their applications.
Nonetheless, I have explored nanoparticles advantages in emissions reduction and will continue to do so in areas of the process and chemical engineering industry, including renewable energy pathways.
YES. The details maybe uncertain but nanoparticles especially copper as you have correctly put in context is highly likely. Just in depth based application of this one metal nanoparticle points to large and expanding opportunities, though past attempts were partly uncertain but definitely illuminating the path for the future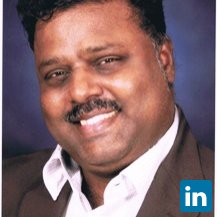 Thirunavukkarasu Asaimuthu Associate Professor
12 months ago
The future of nanotechnology materials is mixed once the fantasy hyear dies down and real world reality set in (front the business case as well). At present nanotechnology anything (less than 100 nm0 is person non grata in the personal care industry, especially in the EU who lead the regulating out nanotechnology TiO2 and ZnO for UV sunscreen protection. This was due to the fact thatnanotechnologyparticlescan
Nanoparticles benefit from exceptional features allowing to enhance numerous processes. They have very high surface to volume ratios and their surfaces can be engineered for specific conditions. This all brings nanotechnology to the front of current scientific activities. New applications will be developed which will revolutionize several current industries. Significant innovation potential stays therefore with nanoparticles. Research in this direction is a must. But industires need to direct these researcher to benefit as much as possible from this development.
I'm involved in the manufacture of metal nanoparticle for treatment of soft tissue sarcoma, product will be introduce in EU market by end of the year as a breakthrough in potentiallisation of radiotherapy treatments. This nano medecine has been developped by a french company deeply involved in the development and the use of nanotechnologies for medical treatment. This is definetly a breakthrough in the design of a nanotechnology.
Nanostructures and nanotechnology are one of the most promising technological breakthrough that is in verge of gaining immense momentum. However, the field is still in research and development phase. Big breakthrough can be expected in the fields of computing, targeted drug delivery, hi-tech fabrics, biological sensors, catalyst, and energy storage.
Since the field is mostly in R&D phase I do not envision a quick return (2-5 years) on the investment, since the field is still very nascent. Chemical and physical properties in the nanoscale are quite different than both the bulk materials or in atomic scale, so understanding material properties is fundamental to make the promise of nanotechnology a reality and applicable. Also one aspect of the technology that is often ignored is its toxicity and persistence in environment.
Nanotechnology is, therefore, a long-term game.
Nano surface technology for dental implants and orthopedic implants is quickly emerging. Companies like Promimic are already expanding into dental implants. Biomet 3i has had DCD on their dental implants for years. The biological factors which accelerate bone in/on growth are quite clear from the literature.
There are many different type of nano-particles which open up an equally large number of applications. A key application will be with the purification of water as our global supplies of ground and surface water come under significant stress from over extraction and pollution. I work in waste and water management and see every day huge opportunities for the potential use of nanomaterials from the wastes that we produce every day. As pyrolysis replaces incineration (to reduce unnecessary CO2 going into the atmosphere) as the a major thermal treatment method the prospect for biochemical and nano particle processes and applications increases. The prospect for R&D in this area is mind blowing.